WHAT IS THE BEST ROOFING MATERIAL FOR A HOUSE?
Builders and Remodelers
Choosing the best roofing material is a priority for every homeowner in the process of building or replacing a roof. There are some critical factors that you must consider when reviewing your options: durability, cost, sustainability, style, and energy efficiency of the material. While comparing materials, you'll have to balance the short term benefits associated with lower cost materials with the long term savings of more durable and energy efficient materials.
Another important factor that determines the quality of a roof is the installation method. To ensure that you're getting the best value out of your new roof, always use a professional roofing company.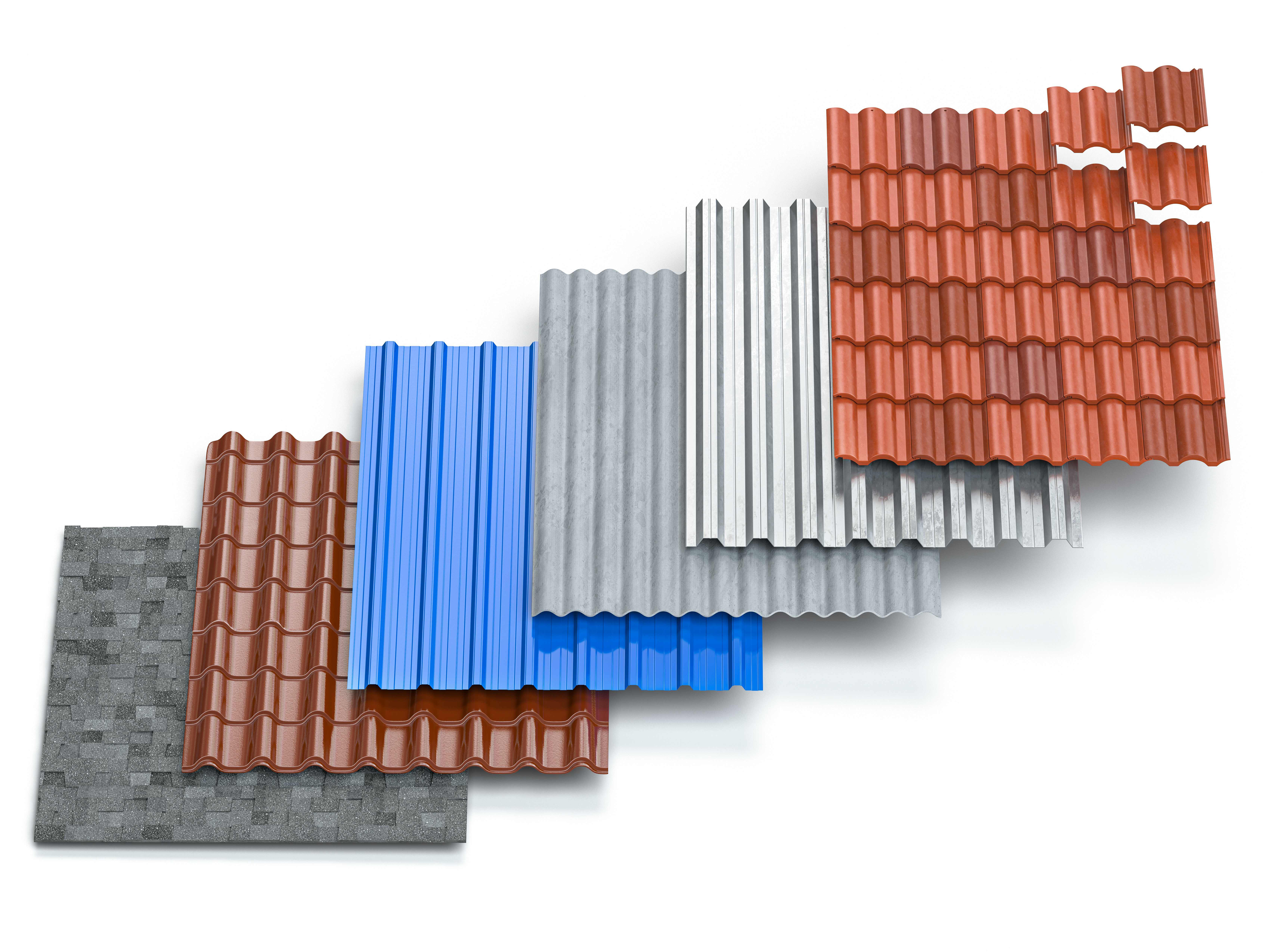 FIVE COMMON ROOFING MATERIALS: A GUIDE
1. ASPHALT SHINGLES
Asphalt shingles are currently the most popular choice when it comes to the roofing material. They are the most cost-effective and one of the most durable of all available options. An asphalt shingle roof will last for 15 to 30 years, depending on how well you maintain it.
There is a variety of asphalt shingles available in different price ranges. However, do not choose the cheapest option as it will affect the durability factor. If cost is an issue, choose a different material with better durability than a low-cost asphalt shingle roof.
When choosing shingles, always select shingles with an excellent hail rating. The hail rating is an indicator of higher resistance to impact, which guarantees a decent overall durability. Asphalt shingles manufacturers are not legally obliged to mention their hail rating, but higher quality shingles usually will include it as a selling point. Therefore, if you see asphalt shingles that do not have this information, stay away. Hail rating is critical when it comes to choosing asphalt shingles as a roofing material.
Asphalt shingles are a petroleum-based material; however, they are recyclable. If you are environmentally conscious and want to reduce your carbon footprint, look for an asphalt shingle recycling center. They will ensure that your asphalt shingles get recycled instead of being dumped in a landfill.
2. METAL
According to the Freedonia Group, demand for metal roofing is increasing at a faster pace than other materials available on the roofing market. Manufacturers use zinc, copper, steel, aluminum, and alloy for metal roofing to make an impact-resistant roof that will last somewhere between 30 and 50 years. These roofs are slightly higher in price than wooden and asphalt roofs, as they are more durable. The impact resistance of metal roofing materials makes them an ideal option if you happen to live in an area with inclement weather conditions.
A metal roof is a natural insulator and extremely energy efficient. It will keep your home cooler in the summer and warm and cozy during winters. It will contribute towards the return on higher costs you paid with lower utility bills.
If being environmentally responsible is a decision factor for you, this is a safe choice. Most metal roofing materials are 100% recyclable.
3. SLATE
Slate is the oldest and the most expensive roofing material out there. No other material comes close to slate in longevity as a slate roof can last for a lifetime of 75 to 150 years. Slate is also the best roofing material when it comes to extreme weather; it is virtually invincible. It is also fireproof.
You will need professional roofing experts to install slate as they can crack under a person's weight.
Slate is a natural, environmentally friendly material with no toxins or recycling issues. It is also incredible at regulating the internal temperature of your home, making it a good choice for keeping your energy bills in check.
4. WOODEN SHAKES AND SHINGLES
Although these roofs can last up to 50 years in the right conditions, they are overall not as durable. Wood shingles are prone to crack upon heavy impact, so you will have to be vigilant about repair and maintenance.
Wood shingles use redwood or cedar, and are fire-resistant. However, they are not fireproof. It is recommended to always spray them with fire retardant to ensure the safety of your household.
On the energy efficiency scale, this roofing material is a natural insulator. Wood shingles are two times more efficient than asphalt roofing. Plus, they are 100% natural and one of the most sustainable options when it comes to choosing the best roofing material for your home.
GET PROFESSIONAL ADVICE
When you choose Builders and Remodelers to replace your roof, you will have a wide selection of the best products on the market to choose from and a certified professional to help you make an informed decision. We carefully curate our catalog of available roofing materials to include only the most reliable and valuable roofing products currently available. If it's not something we carry, then it's not something you want. To learn more, call us at 612-979-1233 or complete our online form to request a free in-home consultation.
Topics: Roofing